Canon EOS 5D Mark IV detailed review
Canon's 5D lineup of DSLRs have been one of the most widely appreciated full frame DSLRs for a long while. When the 5D Mark IV was introduced, we spoke about how the camera is an attempt to bridge the gap between the high resolution sensor of the 5DS (or 5DSR) and the fast shooting capabilities of the 1DX II. As it turns out, the Canon EOS 5D Mark IV is all of that, and much more.
The camera looks much like its predecessor, but improves much of the elements on the inside. The upgrades include a newer, higher resolution image sensor with Dual Pixel technology, 4K video recording, a new auto-focus mechanism, a high resolution display with touch input, built-in WiFi/NFC/GPS, and a more robust overall chassis.
All of this really forms the basis for an entirely new camera, and on paper the 5D Mark IV seems to improve in terms of image resolution, higher resolution and more versatile video shooting, and faster, more accurate autofocus, plus a lot of other finer details. All of these contribute to making the Canon EOS 5D Mark IV a formidable camera.
For our in-depth review of the Canon EOS 5D Mark IV, read on.
Specifications
Image sensor size: Approx. 36.0 x 24.0mm; Effective pixels: Approx. 30.4 megapixels; Dual Pixel RAW: Possible; AF Type: TTL secondary image-registration, phase-difference detection with the dedicated AF sensor; AF points: Max. 61 points (Cross-type AF point: Max. 41 points); Focusing brightness range: EV -3 to 18; Metering mode: Approx. 150,000-pixel RGB + IR metering sensor and 252-zone TTL open-aperture metering, EOS iSA (Intelligent Subject Analysis) system; ISO speed (Recommended exposure index): Scene Intelligent Auto: ISO 100 – ISO 12800 set automatically; P, Tv, Av, M, B: ISO Auto, ISO 100 – ISO 32000 manual setting (in 1/3- or whole-stop increments), and expansion to L (equivalent to ISO 50), H1 (equivalent to ISO 51200), H2 (equivalent to ISO 102400) provided; Shutter speed: 1/8000sec. to 30sec. (total shutter speed range; available range varies by shooting mode), Bulb, X-sync at 1/200sec.; High-speed continuous shooting: Max. approx. 7.0 shots/sec; Max. burst: JPEG Large/Fine: Approx. 110 shots (Card Full); RAW: Approx. 17 shots; RAW + JPEG Large/Fine: Approx. 13 shots; Live View focus method: Dual pixel CMOS AF; LCD Type and Size: TFT color, liquid-crystal monitor, Wide 8.1cm (3.2i.n) (3:2) with approx. 1.62 million dots, Capacitive touch input; 4K frame grab: As JPEG image (8.8 megapixels); Connectivity: Wi-Fi, NFC, GPS.
Image Gallery
Photography, Autofocus and ISO Performance
Image Quality: Details, Colour Accuracy, Dynamic Range
The Canon EOS 5D Mark IV's new 30.4-megapixel full frame CMOS sensor with Dual Pixel AF is aimed at bridging the gap between high detail levels of the EOS 5DS and superior colours of the 1DX. What you get here are results that display a very high level of detail, in varying conditions of light and camera settings.
The higher resolution sensor really shows in the Canon EOS 5D Mark IV, where in standard situations, in comparison to other cameras, the details produced are much higher. Photographs are distinctly sharper, and retain a defining edge around subject corners. Canon further allows you control over the threshold and refinement of the sharpness of image subjects, letting you choose the level of sharpness in your photographs as per your need. By default, the sharpness may seem a touch too harsh, although this leaves room for fine post-processing.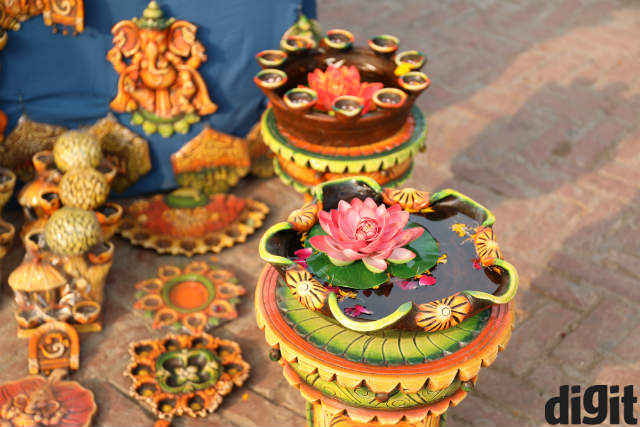 In final JPEG results, though, details appear higher in the 5D Mark IV than its peers, thanks to the higher resolution image sensor. Even in low light or in shadows, both of which we discuss later, details are very well-retained. This is further aided by a low noise floor, which leads to lesser interference with sharp edges by pixel noise.
In terms of colour accuracy, the Canon EOS 5D Mark IV retains accuracy and sharpness close to source across the colour gamut. The presence of a low pass filter clips false colours and accentuated contrasts, leading to more original, neutral colours that retain the vibrancy of source. The Canon EOS 5D Mark IV, hence, is prominently more appealing for photographers, with great array of colours and the high resolution sensor adding to the originality of subject colours.
Even when photographs are compressed from RAW to JPEG, the originality of colour tones are well retained. Skin tones, in fact, have a nice, soft touch, which makes subjects of photography appear more definite and crisp. The impact of the low pass filter can be seen here as well, and the EOS 5D Mark IV does fantastically well in controlling the balance of colours in its photographs.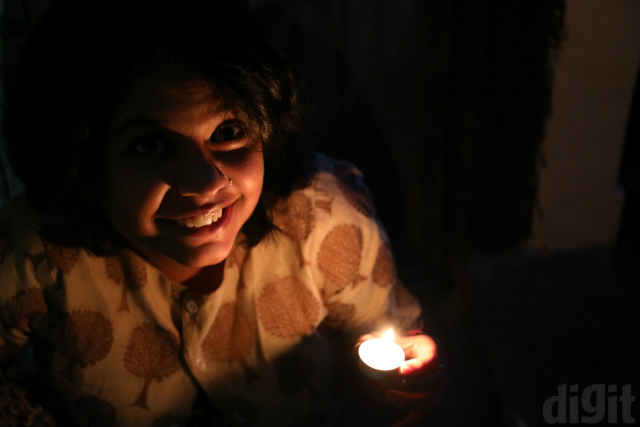 Dynamic range of photographs have noticeably improved, as well. The Canon EOS 5D Mark IV uses an on-chip, analogue-to-digital conversion mechanism, which converts the analogue data entering the camera to digital, as early as possible. In areas of low light or scenes with shadows, the ADC enables wider differentiation between background noise and overall captured data. This leaves you with more room for tweaking highlights, more detailed shadows and finer balance of colours in high contrast shots, all of which relays far superior dynamic range on the EOS 5D Mark IV.
What this essentially leaves you with is far better default performance in everyday shooting, when you shoot under bright daylight, or under exceptional scenes such as beaches, snow, sunset and the likes. Coupled with great details in photographs, high accuracy and true-to-source balance of colours, the dynamic range adds to making the Canon EOS 5D Mark IV a plausible option for being a photographer's only DSLR.
Autofocus: Accuracy, Speed and Tracking
The Canon EOS 5D Mark IV has much faster and more accurate autofocus performance than its predecessors. The mechanism that it uses is actually much closer to the beastly EOS 1DX Mark II, featuring 61 AF points, of which 41 are cross-type. The new AF mechanism has significantly higher vertical AF point coverage, and the center, dual-cross type AF point is sensitive to -3EV, which aids in much faster, more accurate focusing, particularly in low light environments and when the camera is paired with fast lenses.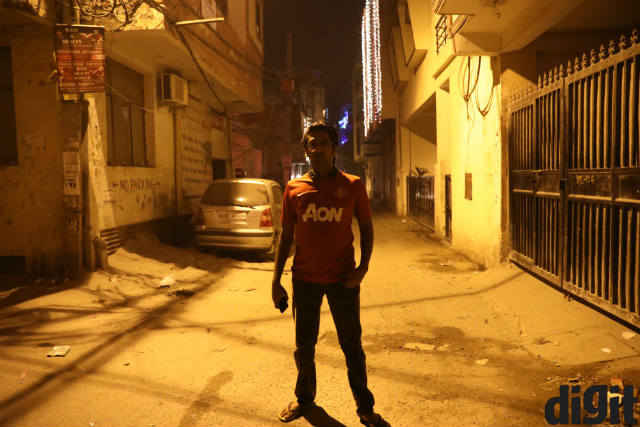 The five AF points at the centre are dual-cross type, which further adds to the speed and accuracy of the autofocus mechanism. The Canon EOS 5D Mark IV focuses majorly on low light AF precision, which enhances the camera's overall shooting speed. The 150,000-pixel RGB+IR metering sensor enables the Canon EOS 5D Mark IV to focus and track subjects continuously in Live View Servo AF – another new feature in the camera that is more helpful than you may think. It allows the user to let the camera automatically track the subject in question, although continuous shooting seems restricted to 4fps in this mode, thereby making its application select. The dual-cross AF points further enable more accurate shooting to make the best use of this feature. The Dual Pixel sensor adds to the utility here, and through Live View and optical viewfinder alike, the Canon EOS 5D Mark IV remains consistent in terms of subject tracking. Canon has an Intelligent Tracking and Recognition mode, along with six focusing grid presets, to make the most of its amped up autofocus mechanism.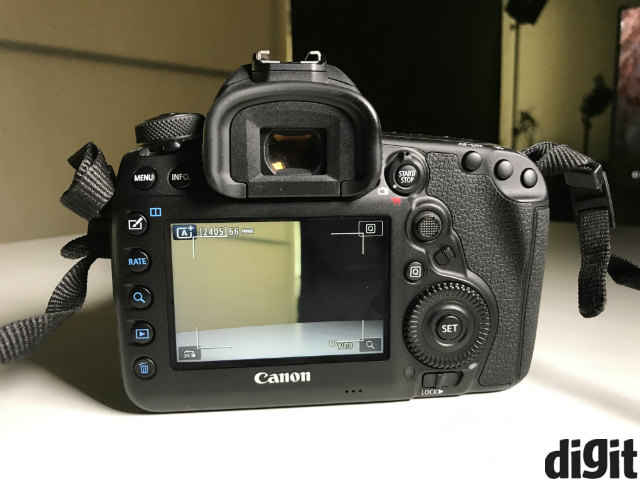 To sum up, what you get is fast, consistent autofocus. It may take a while to get used to, but the presets help in quickly getting accustomed to the AF setup. The Dual Pixel sensor further helps in faster focusing, and across high contrast, low light and bright incident light alike, the EOS 5D Mark IV delivers one of the fastest focusing performance that we have ever seen. More often than not, the Canon EOS 5D Mark IV is faster than the Nikon D810 in terms of focusing, although the D810 does fare more consistently faster results.
ISO Performance: Noise Floor, Invariance
The Canon EOS 5D Mark IV has a low noise floor, which already shows in the high dynamic range that the camera exhibits. This, in turn, means that you may not necessarily have to crank up the ISO to high levels when you need more light in your frame. This essentially means that in a low light situation, if you would have needed to push the ISO up to 3200 in any other DSLR, with the 5D Mark IV, you can select the shutter speed and exposure settings in accordance with ISO 3200, but underexpose the ISO even by 3 stops to shoot at ISO 400. You can compensate for the underexposure in post-processing, and photographs retain clean tones and original colours, without being impacted by noise. The EOS 5D Mark IV exhibits this quality, known as invariance, at ISO levels above ISO 400, and you only notice heavy noise at ISO 200 or lower.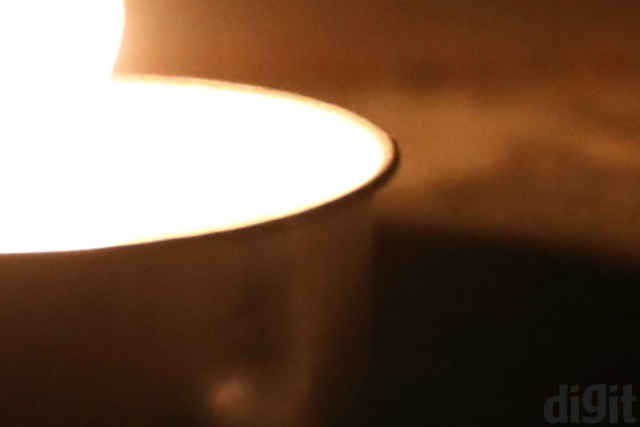 In practical usage, this allows you to negate any strain of higher noise that may be incurred in low light, making the Canon EOS 5D Mark IV one of the best shooters in low light. The low noise floor of the Dual Pixel sensor allows the camera to capture more light while keeping image noise levels in limit. Native ISO performance itself is quite good, and while there were no banding issues noticed at ISO 100, contrast and colour tones retained their originality well upward of ISO 3200, which is what you would expect from a camera like the EOS 5D Mark IV.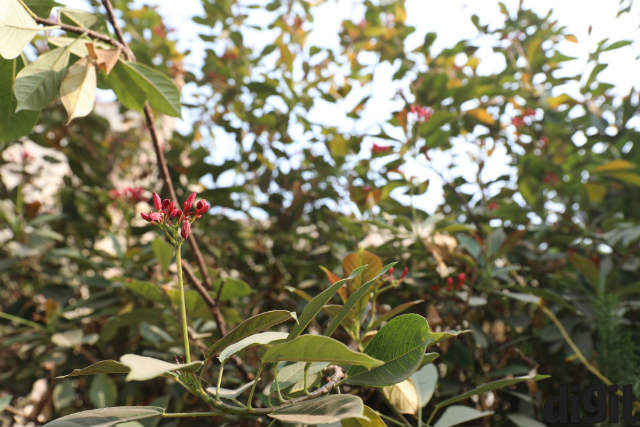 To sum up, the Canon EOS 5D Mark IV is every bit the fast, accurate, vibrant and versatile full frame camera that Canon billed it up to be. The low pass filter keeps oversharpening and false colour aliasing at bay, and colours are as good as you would expect out of a full frame camera. The higher resolution sensor also results in crisp, higher level of details. Adding to this is the faster autofocus that retains accuracy and speed even in low light and great ISO performance that delivers crisp, clean low light performance, and the Canon EOS 5D Mark IV certainly is one of the best full frame DSLRs out there right now.
Build, Controls and Interface
Build Quality and Durability
The Canon EOS 5D Mark IV exhibits a typical tank-like build quality of the nature you'd expect from premium DSLRs. The camera has superior weather-sealing to enable you to shoot in more diverse conditions without worrying about unexpected damage to the camera body. The camera body is also slightly lighter, although that is something you will only notice if you happen to have owned and used the 5D Mark IV's predecessors.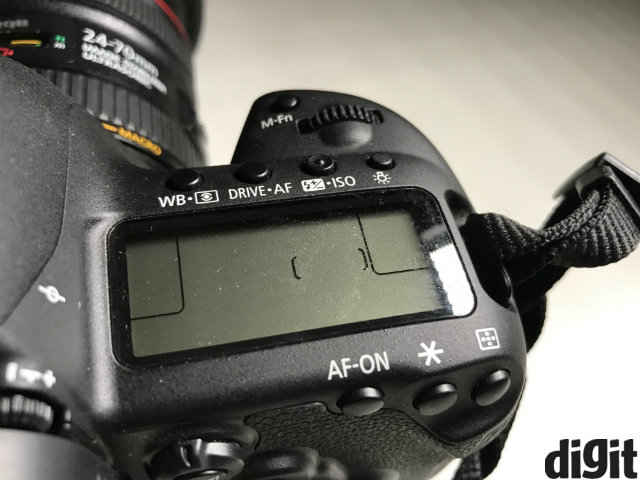 The build quality has been improved with better weather sealing, which makes the camera even more robust now. Durability, as a result, scored high with us, and you feel confident even after the camera happens to pick up a few accidental bumps and scratches.
Toggles and Ergonomics
Controls have largely remained the same as before, and you are greeted by a similar button layout on the EOS 5D Mark IV. The Mode toggle is to the left of the pentaprism viewfinder along with an interlock, and the buttons around the top LCD plate, include a customisable Function button behind the shutter, the exposure time toggle, and four buttons — White Balance, AF modes, ISO and LCD backlight placed laterally just ahead of the LCD.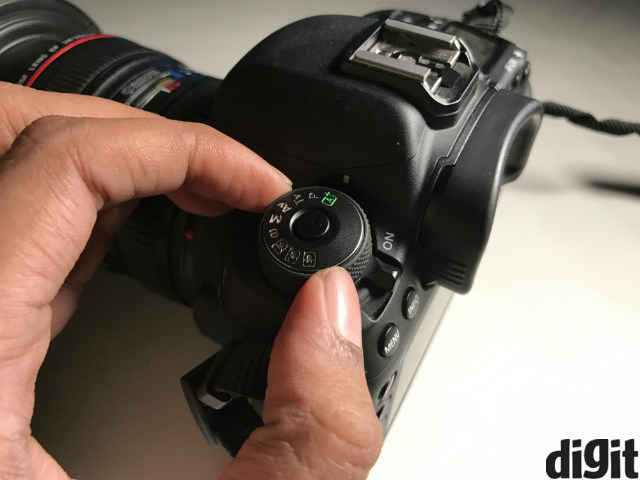 At the rear, the Menu, Info, album, delete, magnification and other functions are arranged to the left of the upgraded LCD viewfinder, while to its right is the 5D's signature circular dial with a central button, along with a joystick, a lock and the Live View switch. Perhaps the only qualm in this majorly upgraded DSLR is the lack of upgrade in storage standards. Canon has stuck to the older, now slower, CF and SD slots, which adds convenience to older full frame camera owners looking for an update (no need to splurge on a new, faster card), but we feel that the performance would have been even faster along with the larger buffer size with faster storage standards.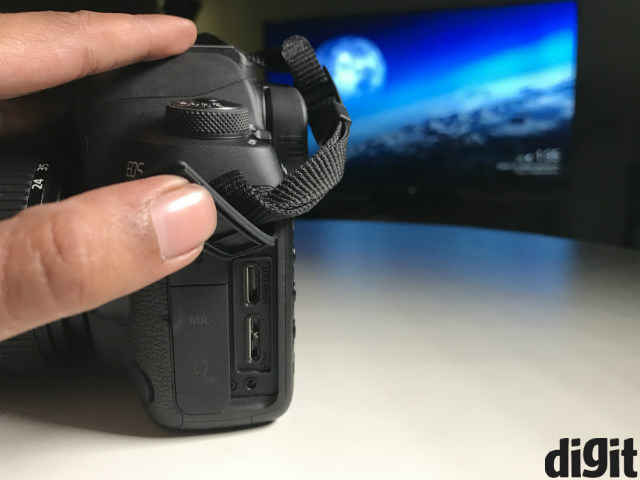 There is also an AF area select toggle right beneath the AF-select joystick that I personally found very convenient. The 3.2-inch LCD viewfinder itself has been upgraded to 1,620,000-dot resolution, and gets full touch functionality, which is a first for Canon in its professional segment.
Ease of Usage
The interface is neat and easy to understand, laid out in a convenient manner that I have always felt is easier to maneuver than Nikon's interface layout. The touchscreen offers fluid feedback even apart from touch focus tracking and touch shooting, and it is simply more convenient to select options, swipe through the album and/or zoom/delete photographs with the touchscreen. This further adds to the versatility of the Canon EOS 5D Mark IV, giving it smart capabilities alongside its serious intent as a DSLR for professional shooters.
Connectivity and Battery Life
The Canon EOS 5D Mark IV comes with IEEE 802.11b/g/n WiFi standards, along with built-in NFC and GPS. It operates on the 2.4GHz band to maximise compatibility with most present day smartphones, and uses its own hotspot to pair with phones. You will need Canon's own Camera Connect app to transfer photographs, or even use your smartphone as a remote. The EOS 5D Mark IV retains connectivity up to approximately 45 feet, which should be enough even for nature and wildlife photographers.
For professional photographers, the in-built GPS can really help in charting photo times and locations, and organise folders. In terms of battery life, the LP-E6N module lasted for nearly 500 still photographs and 45 minutes of video shooting at 4K, 30fps, before running out. That can easily account for two full days of dedicated shooting, and for heavy shooting, a day's usage is easy. For more moderate usage situations on tours, you may even see through five days if you're only shooting stills. The Canon EOS 5D Mark IV takes a little over one hour and 30 minutes to charge to full from null, which is pretty much in order.
Bottomline
The truth is, you cannot help but like the Canon EOS 5D Mark IV.. It has a neat, consumer-friendly approach with the decreased body bulk, easy button and interface layout, the intuitive touchscreen, and has all the heft that we expected from the 5D lineup's latest flagbearer.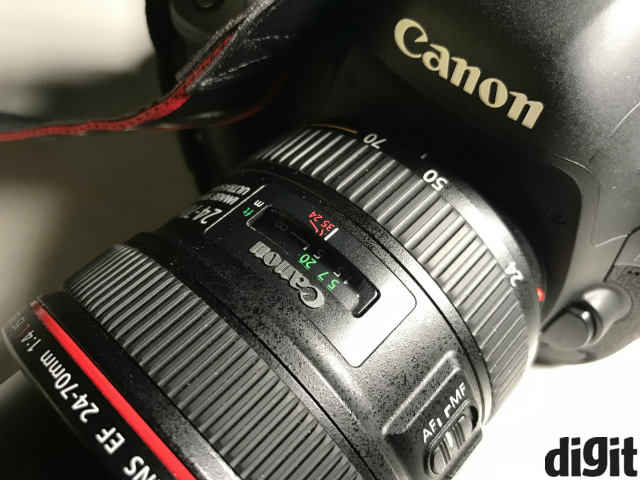 The Canon EOS 5D Mark IV produces better colours than ever before, shoots faster in continuous shooting, has faster and more precise autofocus, superior ISO performance, and has very little to complain about. It even makes for a worthy upgrade for existing 5D Mark III users, and even for those looking for their first full-frame DSLR, the Canon EOS 5D Mark IV is a great camera to use.
Canon EOS 5D Mark IV Key Specs, Price and Launch Date
| | |
| --- | --- |
| Price: | |
| Release Date: | 10 Nov 2016 |
| Market Status: | Launched |
Key Specs
Resolution

30.4

Shutter Speed

30 sec

ISO

NA

Optical Zoom

Yes