The Redmi Note 12 5G is the first smartphone from Xiaomi in 2023. The latest budget offering from the company has been launched with many new features and a new design that brings it in line with the current design language for Redmi smartphones. The Redmi Note 12 5G is the first vanilla Redmi Note smartphone to feature 5G connectivity, and comes with other new features like Qualcomm's latest budget chipset, the Snapdragon 4 Gen 1, an AMOLED display, a 48-megapixel triple rear camera setup and much more. We have been using the Redmi Note 12 5G for this review for about two weeks now and after a certain round of tests, we finally have enough to give you a verdict about how the smartphone performs. Let's take a look. 
Redmi Note 12 5G: Design
The Redmi Note 12 5G now falls under the Xiaomi sub-brand's new design language, with the rectangular camera module placed on the top left corner of the back panel. The camera module looks similar to other smartphones we have seen from the brand recently like the Redmi K50i, or the elder sibling Redmi Note 12 Pro+ 5G itself. The Redmi Note 12 5G is very lightweight, coming in at only 188 grams.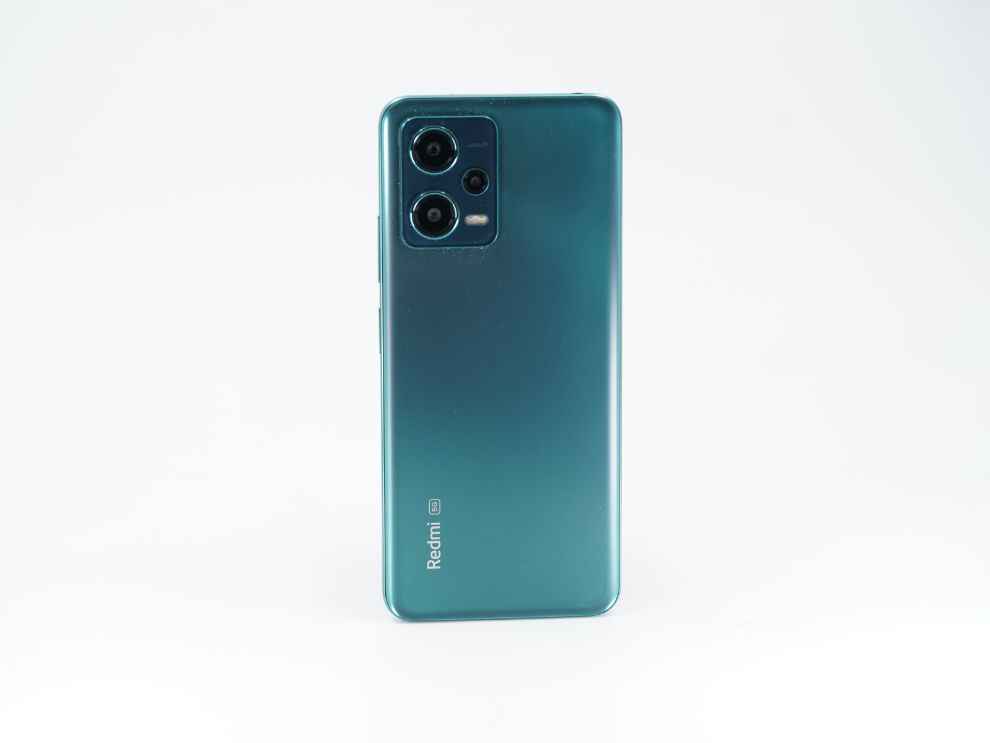 The back panel is polycarbonate with a glass-like finish. We got an olive green shade for our review, which gives the smartphone a premium and classy look. Up front, there is a 6.67-inch hole-punch display with the hole-punch cutout in the middle of the top of the screen. There is a slight chin on the bottom, but that is negligible. Overall, it is a safe design approach from Xiaomi, and the smartphone looks nothing out of the ordinary. In terms of size as well, the Redmi Note 12 5G is not too big, but those who prefer smaller phones should look elsewhere.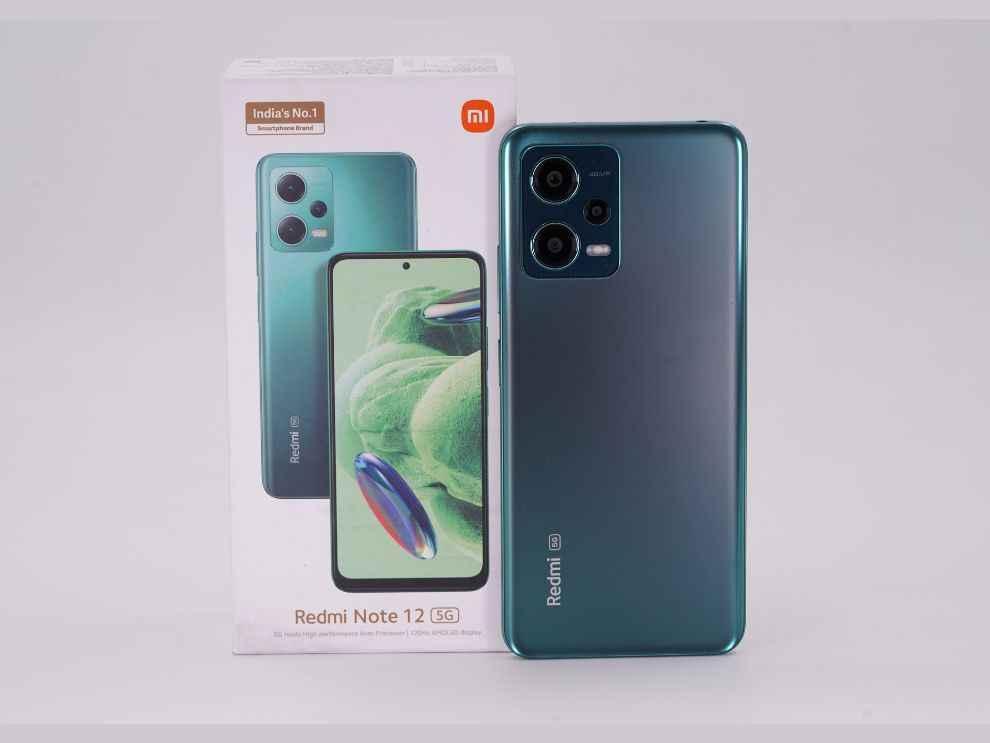 Redmi Note 12 5G: Display
The display on the Redmi Note 12 Pro is good. Xiaomi has managed to provide a 120Hz AMOLED display with a 394 PPI pixel density and a 240Hz touch response rate. Now, this is a sharp display which is extremely responsive. The AMOLED panel ensures a certain level of colour accuracy, and watching videos or movies on this display is a treat.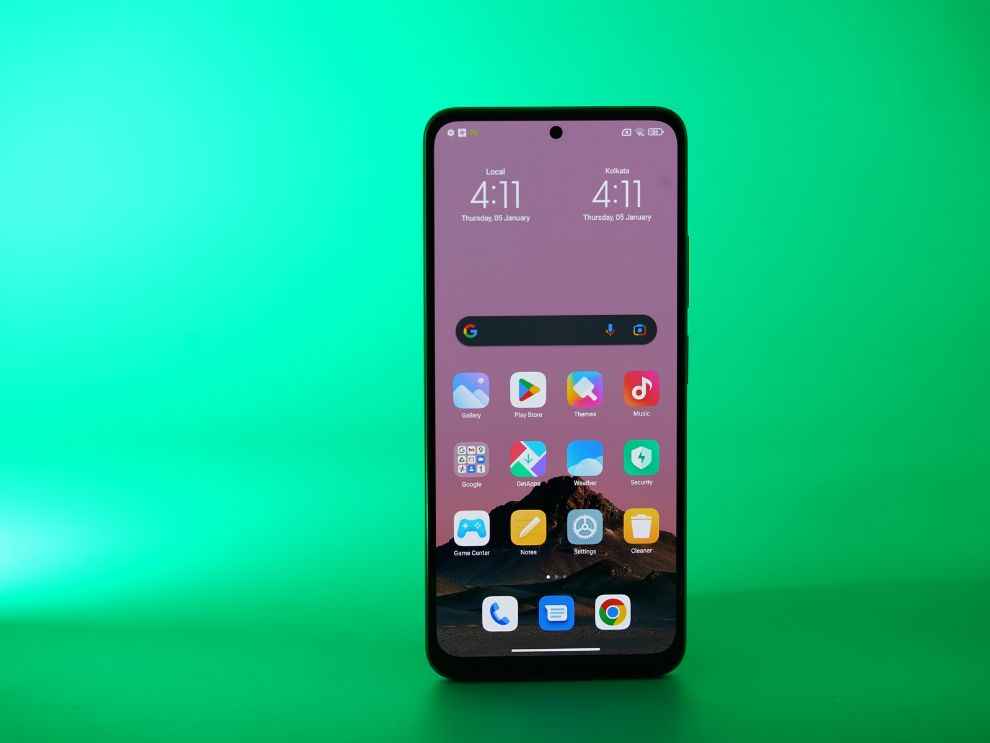 The Redmi Note 12 5G's display is also super bright, with a claimed peak brightness of 1,200 nits. This display is good for use in all kinds of environments and the sunlight visibility is pretty good on this display. We used the Redmi Note 12 5G under direct sunlight several times and never faced any difficulties with visibility. According to our lux meter test, the Redmi Note 12 5G delivered a maximum brightness of 816 nits and a minimum of 7 nits on a plain white screen.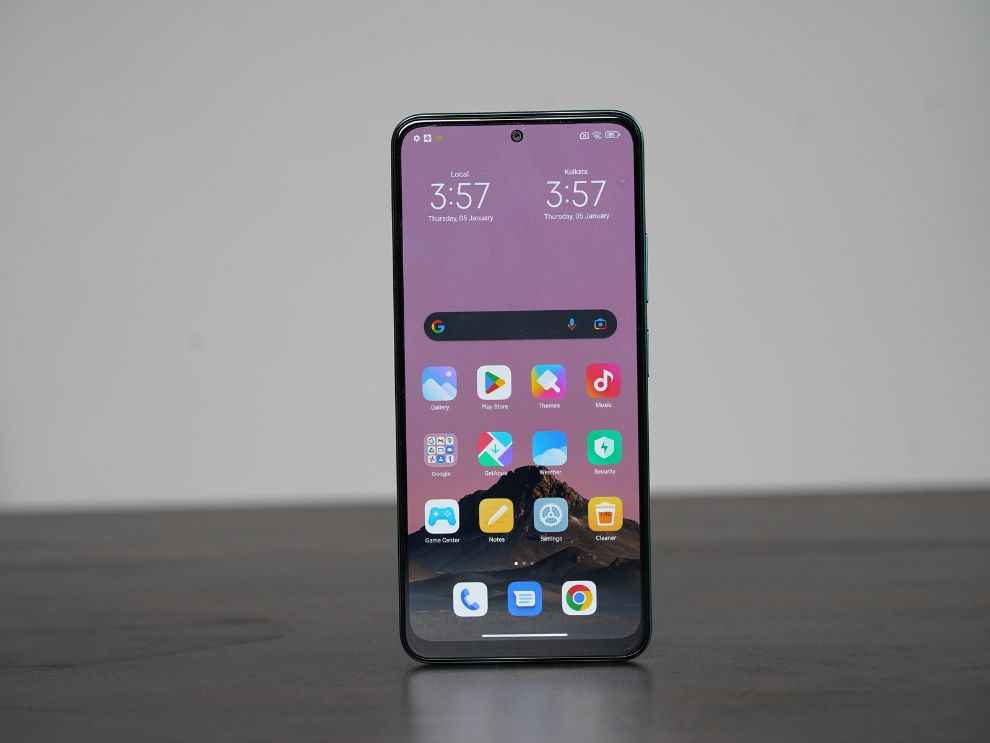 In terms of responsiveness, this is a very smooth and slick display. Xiaomi has given us a 120Hz refresh rate along with a 240Hz touch response rate on the Redmi Note 12 5G. This is a nice upgrade over the Redmi Note 11's 90Hz refresh rate and 180Hz touch response rate from last year. While scrolling through the screen or social media, the experience is very smooth and absolutely lag-free. Apart from this, the viewing angles on the Redmi Note 12 5G are also very good. You can easily see things from an almost 180-degree angle with minimal colour shift, and the screen looks sharp, even from certain tight angles. Colour accuracy is also better if we compare it to its predecessor. Having an AMOLED display offers darker blacks and more vibrant reds. The 4500000:1 contrast ratio also helps in terms of picture quality. Watching videos on YouTube is also a good experience on this display. The details are clear and there are enough colours for all visuals to look crisp on high-quality playback. There is no HDR, but the picture quality is still very solid for a device that is under Rs 20,000. 
Redmi Note 12 5G: Performance
Coming to performance, this is where Xiaomi hopes that the Redmi Note 12 5G blows the competition out of the water. The Redmi Note 12 5G is the first Xiaomi smartphone in India to come with the new Snapdragon 4 Gen 1 budget chipset. There is also a new thermal management system with dual graphite sheets to prevent the device from overheating.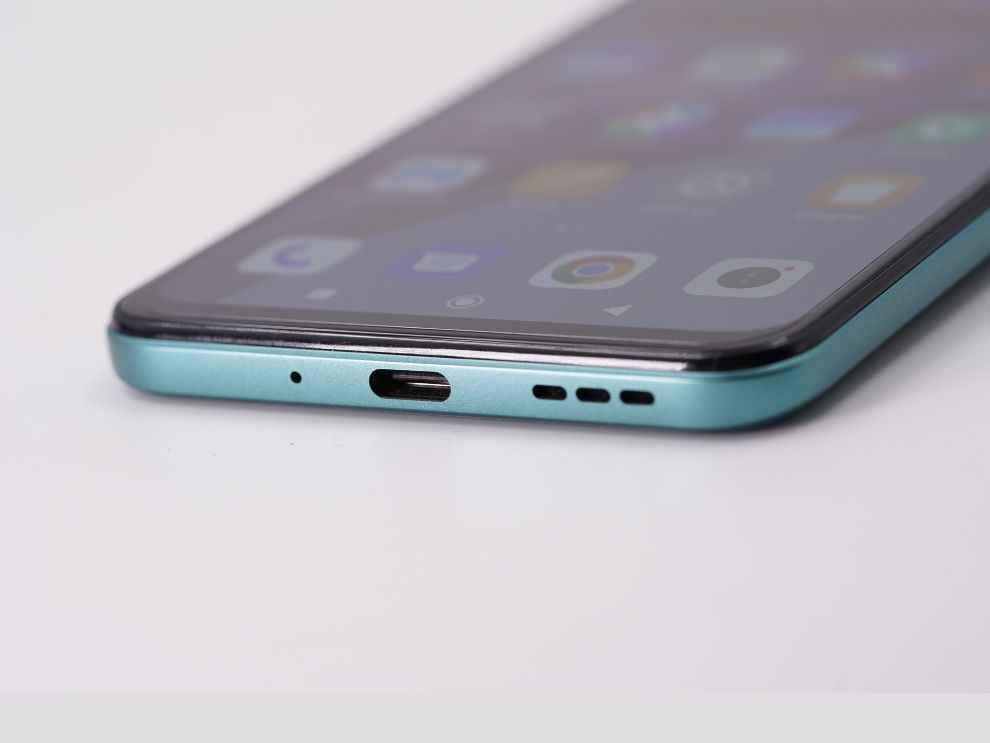 While the graphite sheets do help contain the temperatures, the performance figures of the Redmi Note 12 5G aren't the best in this segment. The Redmi Note 12 5Gs most recent competitor, the Realme 10 Pro 5G performed better than the latest "Super Note " in most benchmarks that we ran on the device. However, there were certain tasks and usage scenarios where the Redmi Note 12 5G beat the competition by a margin. These include applying photo effects to images, creating slideshows, scanning receipts, and random read and write speeds for storage. Another caveat here is that the Redmi Note 12 5G faced issues in running certain benchmarks like 3D Mark, GFXBench, and more. This gives us an idea about the smartphone's GPU performance. We are not sure if Xiaomi has blocked these benchmark tests, but it makes it tricky to get a clear idea of the smartphone's performance.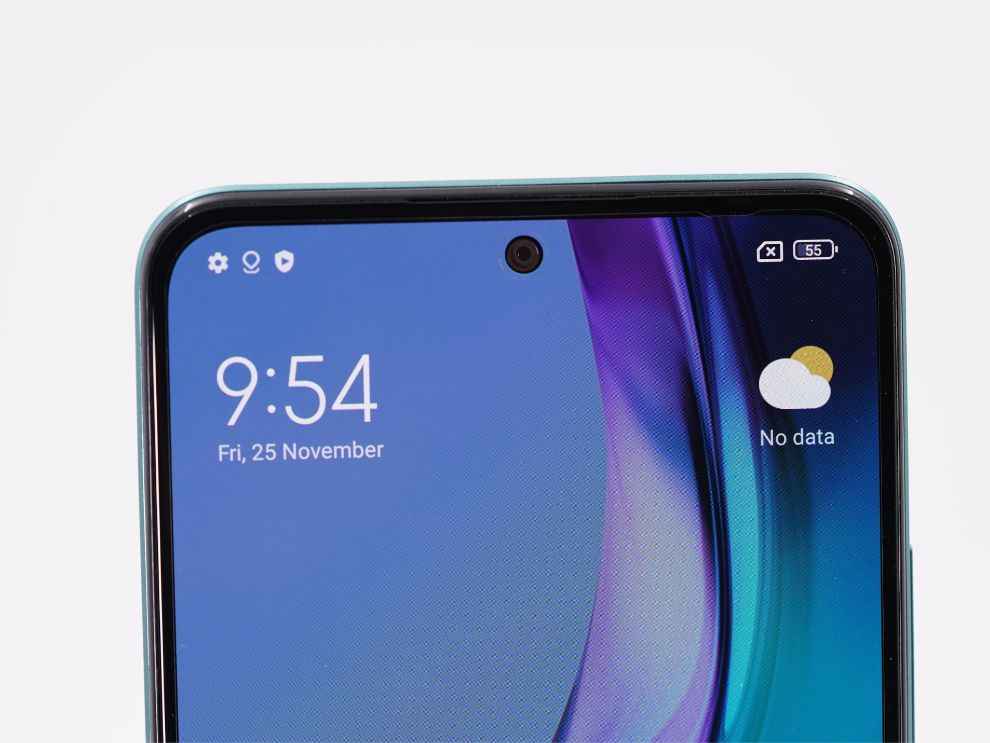 During my daily usage, the Redmi Note 12 5G showed no issues or slowdowns. I never felt any lag or abrupt app crashes during my brief usage of the smartphone. Further, the app-loading times are minimal and a daily average user won't know the difference between the app-loading times of this and higher-end smartphones.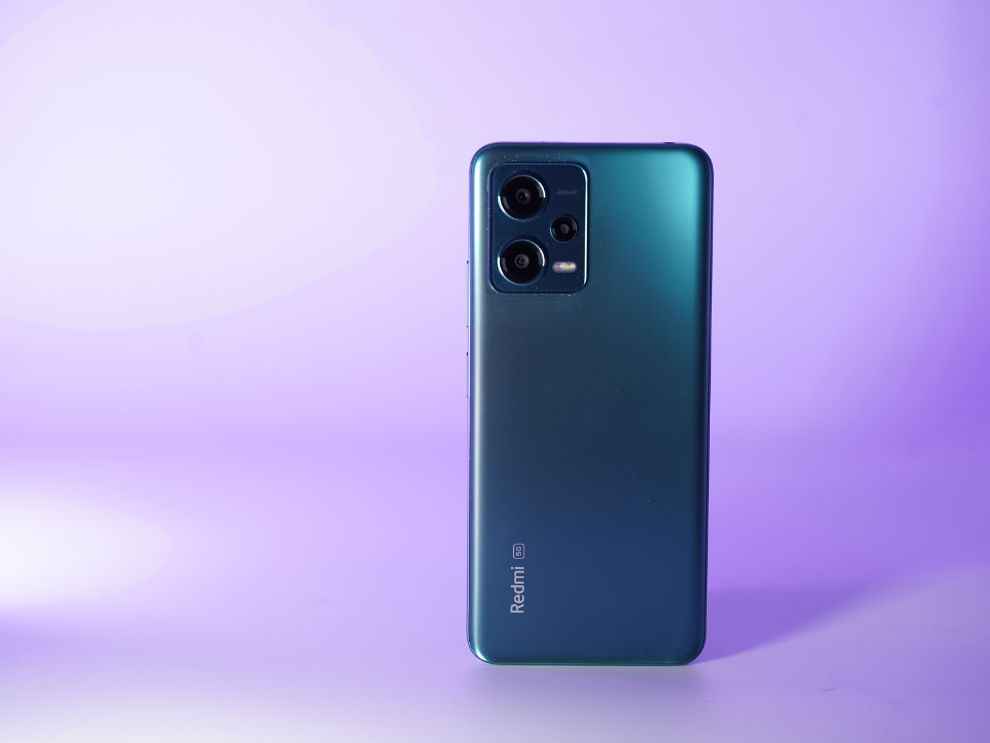 While gaming, the Redmi Note 12 5G was able to put up a good performance. The smartphone was able to run games like Call of Duty Mobile on a high frame rate, which is great for a budget offering. However, in our frame rate stability test, the Redmi Note 12 5G gave an average frame rate of 56 FPS on Call of Duty Mobile, with a frame rate stability of 94 per cent. Now, these are good numbers, but we experienced the frame rate jump slightly as soon as the benchmark test was removed from the background. The thermals are managed very well and even after about an hour of constant gaming (CoD Mobile), the Redmi Note 12 5G didn't heat up much. The dual graphite sheets seem to work well in terms of eliminating heat.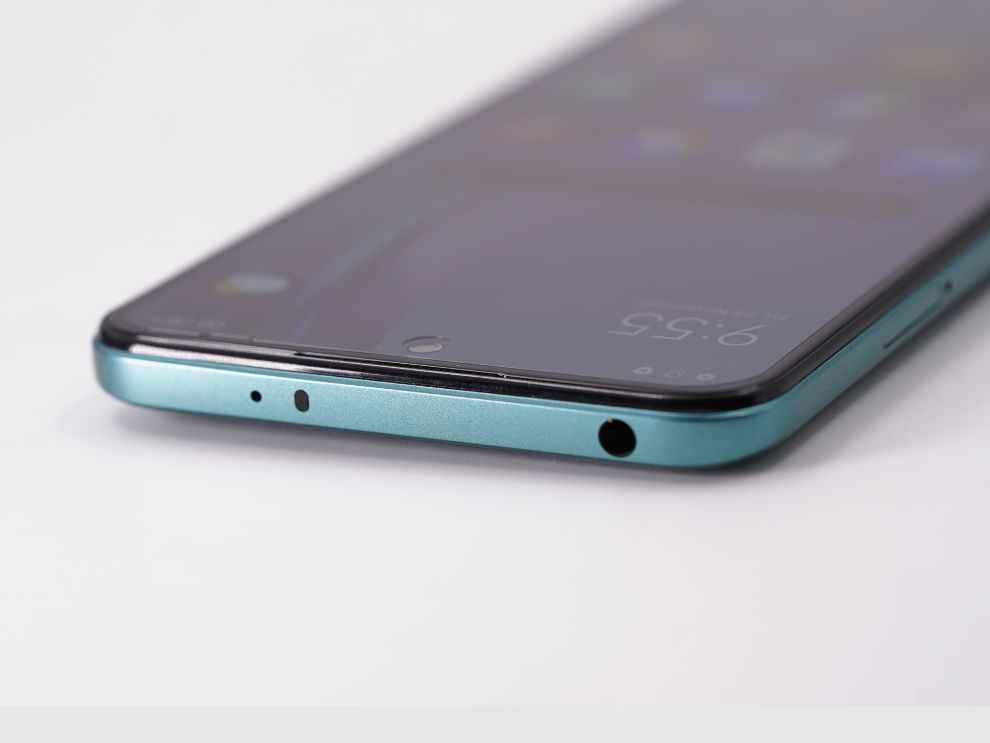 In terms of software, however, the Redmi Note 12 5G is the same as all Redmi, Poco, or Xiaomi smartphones. MIUI is not the most refined Android skin, especially if a user is coming from a cleaner, more user-friendly UI like the older versions of OxygenOS or Samsung's One UI. Don't get us wrong, we see a lot of improvements with the MIUI 13 version that the Redmi Note 12 5G is running. There are a bunch of features that no other UI offers like the ability to clone apps or put an in-built lock on apps, or even the ability to optimise battery usage on each app on the phone. Plus, the bloatware has been reduced to only a couple of apps, which are super easy to ignore. However, the overall experience remains slightly confusing and the setup process also asks for a lot of permissions for Xiaomi to access your data. During my time with the smartphone, I wasn't able to open the app drawer or figure out if there is an app drawer on the smartphone or not. Not exactly convenient!
Redmi Note 12 5G: Battery
Now, while the Snapdragon 4 Gen 1-powered Redmi Note 12 5G wasn't able to beat out the competition in terms of pure power, in the efficiency game, it came out right at the top. The battery efficiency of this new chip is marvellous. The Redmi Note 12 5G only lost about 5 per cent of battery life with a 15-minute Call of Duty: Mobile gaming session and lost 12 per cent battery during one hour of GPS navigation. Otherwise, the smartphone was easily able to give us close to 7 hours of on-screen time, which is pretty impressive. The charging is also fast enough, and the Redmi Note 12 5G charges from 0 to 100 in just about 67 minutes, according to our tests.
Redmi Note 12 5G: Camera
In terms of optics, the Redmi Note 12 5G comes with a triple rear camera setup that includes a 48-megapixel primary shooter, an 8-megapixel ultra-wide angle lens, and a 2-megapixel macro shooter. The camera on the Redmi Note 12 5G is pretty good, in terms of what it offers. The images are nice and sharp, with the details remaining intact in most scenarios. The colours are saturated at times, but that is something we have seen in all smartphones in this range. In low light conditions, the details are slightly hazy and the Redmi Note 12 5G messes up the shadows in non-ideal lighting conditions.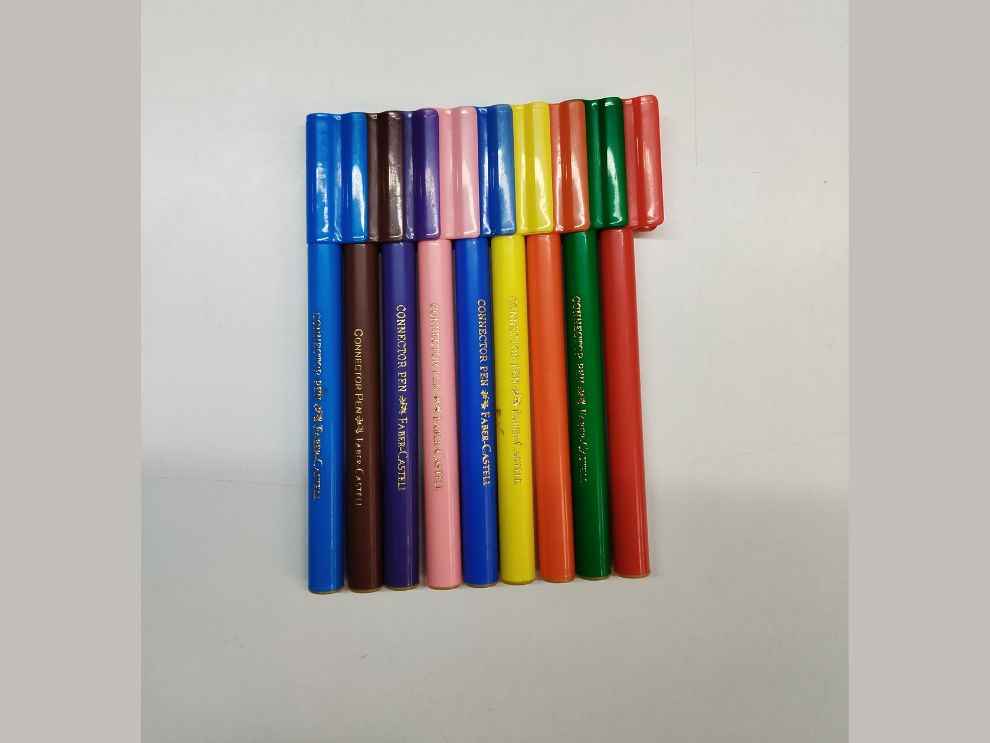 However, in bright outdoors or any well-lit situations, this camera works very well and there are times you are able to get a very good shot on this camera. For your Instagram and Snapchat posts, the Redmi Note 12 5G's camera is just enough and will hardly leave users asking for more.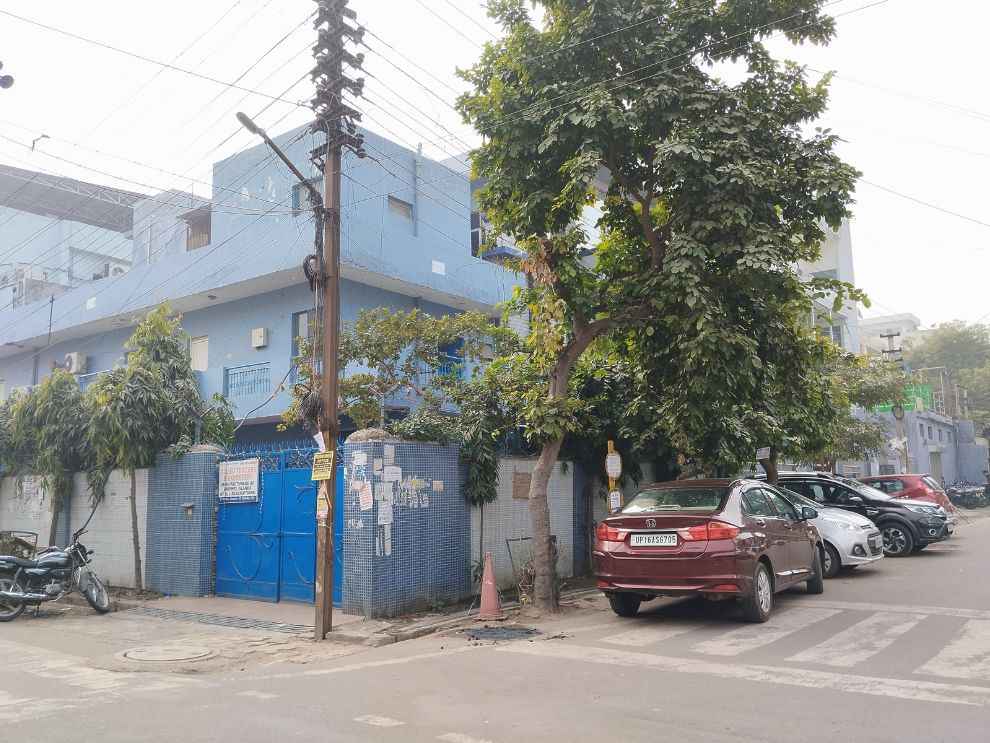 The front camera, on the other hand, isn't very good. Like many other front cameras in this price range, this one also makes your face a bit too white and there is a beauty filter feature on by default. Turning off the beautifier makes the images rather dark, but brings out nice details.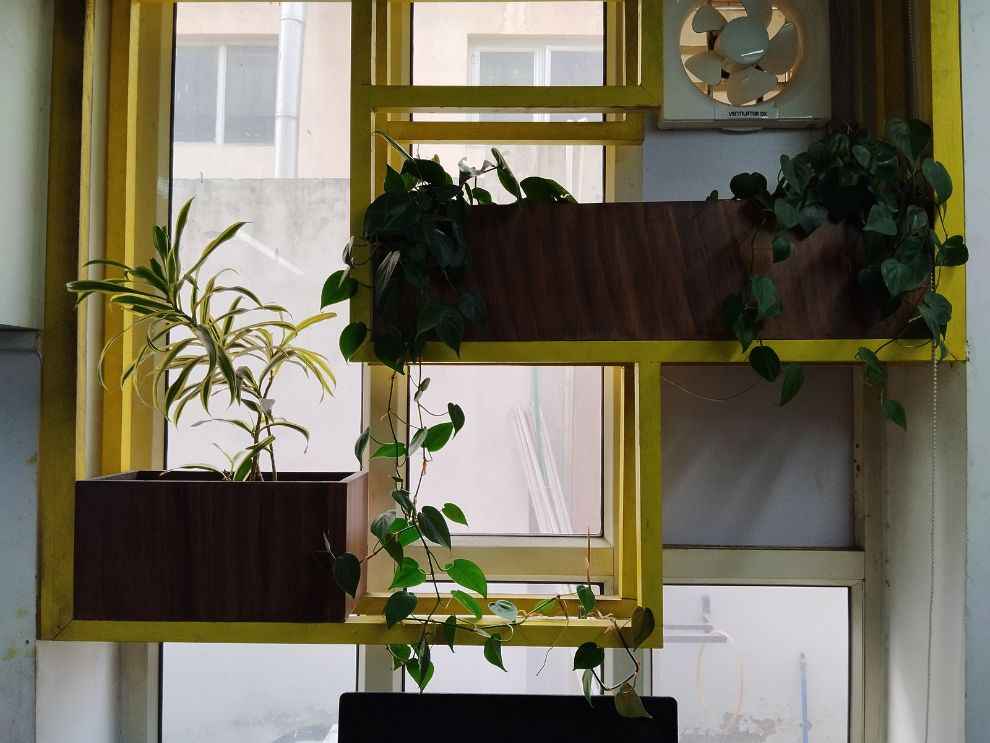 Redmi Note 12 5G: Verdict
So, that was the Redmi Note 12 5G. The smartphone will prove to be one of the most important launches for Xiaomi in India this year. The Redmi Note 12 5G offers a lot of things its rivals don't. These include a crisp and super-responsive AMOLED display, a very efficient battery, and a decent set of cameras. However, the smartphone lagged behind many rivals in terms of performance figures. 
The Redmi Note series has been Xiaomi's value-for-money offering ever since day one and has worked like a charm in a market like India. The Redmi Note 12 5G also delivers on the value-for-money factor just like its predecessors, with the inclusion of 5G connectivity and a nice AMOLED display. While it is not the best performer in this segment, the efficiency of the Snapdragon 4 Gen 1 and the trust that Redmi's Note series has built over the years is a good recipe for a successful product in the market, even if we don't factor in the aggressive pricing from Xiaomi.